Eracism Onesie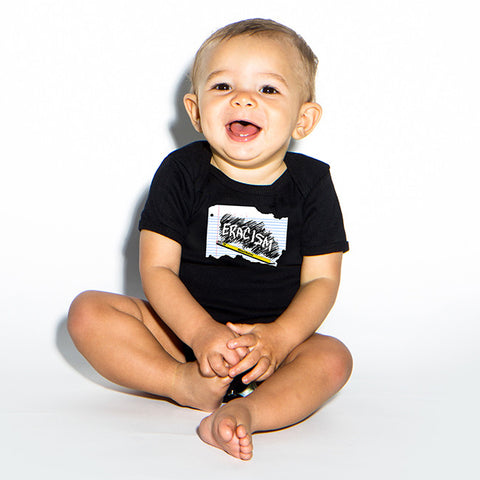 + CLICK IMAGE TO ZOOM
This amazingly vivid Eracism onesie is cool, fresh and most importantly meaningful. Together we will help erase racism! 
(Illustrated by "OMG" exclusively for Mixed Nation.)
** FREE USA Shipping for all orders over $50. 
30 Day Money Back Guarantee:
If you are unhappy with your order for Any Reason,
send it back and we will Give You a Full Refund or Replace It!
No questions asked!