Half Black Half White Unisex T-shirt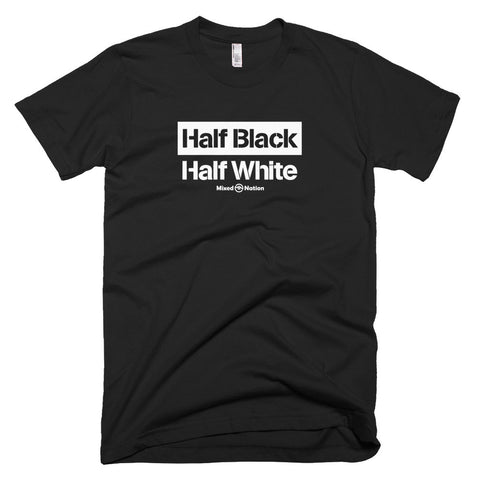 + CLICK IMAGE TO ZOOM
Sorry, this product is temporarily out of stock.
This American Apparel t-shirt is the smoothest and softest t-shirt you'll ever wear. Made of fine jersey, it has a durable, vintage feel. These classic-cut shirts are known for their premium quality, as well as ability to stand up to a washing machine (will maintain size and color after many washes). This shirt is made for both men and women to enjoy. (We recommend that women order one size smaller than their usual size.)

• Fine jersey
• Slim fit
• Double stitched
• made in the USA, sweatshop free
** FREE USA Shipping for all orders over $50. 
30 Day Money Back Guarantee:
If you are unhappy with your order for Any Reason,
send it back and we will Give You a Full Refund or Replace It!
No questions asked!